Oftentimes, homeowners don't think of their roofs until it starts leaking or until they notice the gutters getting clogged. It might even take a storm, a falling tree branch, or some nasty snow and ice to get them to check their roofs. No matter what it is, roofs need as much care and maintenance as the rest of the house. A bad roof can not only make your home uncomfortable to live in but it can also downgrade resale value pretty quickly.
Although we recommend you call a professional for any roof repair, we also understand your desire to do some DIY roofing repair yourself. Here are some practices you can use to get the most out of your DIY roofing repair.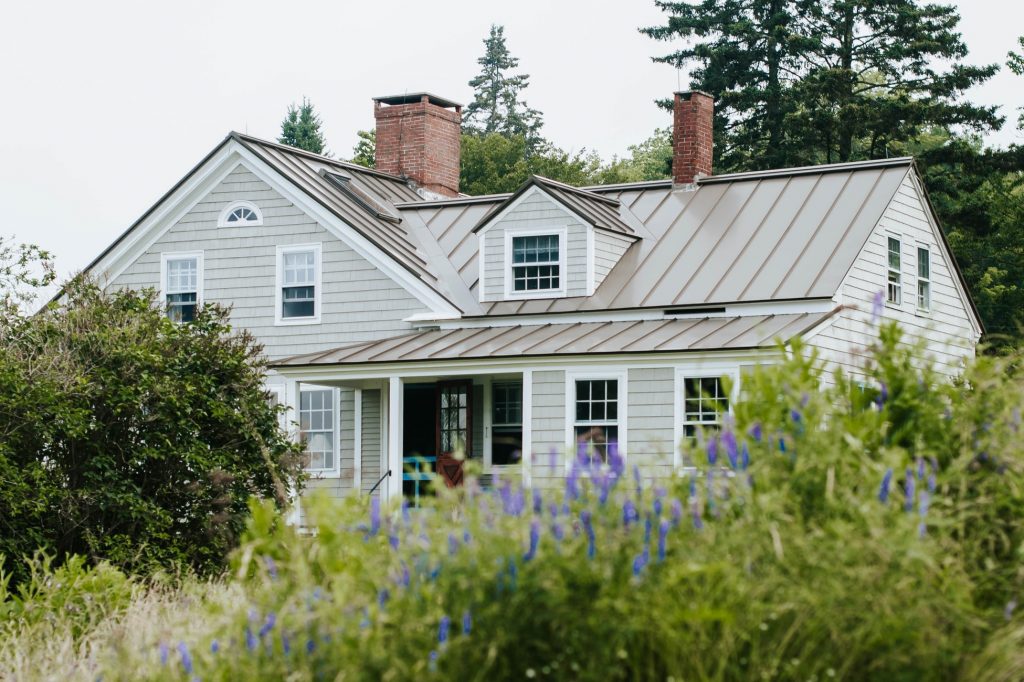 Don't Neglect Your Gutters
Most people only think of their shingles when talking about roofs but the gutter is just as important. They're often the first culprits when it comes to water damage problems. When they get clogged with leaves and other debris, the water has nowhere to go but inside your home.
To prevent that, you'll have to go around the house cleaning every corner of your gutter. Have someone help you hold and move the ladder since you'll be moving around quite often. Don't think you can just lean out since this will tip the ladder and cause you to fall.
Replacing Shingles
Shingles often fall off after your roof is beaten up by a nasty storm or hurricane. If only a few shingles are missing, it can pass for a DIY roofing repair job. The key is to properly remove the old shingle and find a match to replace it.
First, remove the old shingle by partly lifting the adjacent pieces and taking out the nails attaching it to your battens. Scrape out any excess cement left and also remove any nails that are sticking out. Before sliding in the substitute, use a sharp knife to slightly round out the corners of its back end to make placement a lot smoother. To keep it in place, use hot-galvanized special roofing nails near the corners. Lastly, cover the nails heads with caulk or cement to prevent weather damage or early oxidation.
Flat Roof Repair
One of the biggest problems with flat roofs is that they easily accumulate water pools. And before you make repairs, it's important you drain these pools. On the other hand, flat roofs require simpler repair methods.
If your flat roof has a small blister, simply slice into the blistered area. Make a big enough cut to lift it then apply a good layer of roofing cement before putting the material back on. Secure that with a new row of roofing nails along with some cement over the nail heads.
Open Valley Flashing
The trickiest part about repairing small cracks is that they're not easy to locate. It helps a lot to know though where to first look. You'll rarely find these punctures in the middle of shingles. You'll have better luck in the open valley flashing.
Once you've found it, it's going to be a breezy DIY roofing repair. Much like any other roof repair job, it's best to clean the area properly first. Cover the hole with a piece of metal with at least 5 cm to spare around the edges that match the metal used on your roof. Keep it in place with a thick layer of cement and apply pressure until the piece of metal follows the shape of the valley. To make sure it's 100% watertight, coat the edges of the patch with some additional roofing cement.
Metal Flashing
Metal flashings are a little harder to deal with for DIY roofing repairs since it's a much more delicate procedure. You'll need to pull the flashing away very gently to avoid crumpling or ripping it away from the brick wall. Once you have space, use a hammer and chisel and very gently clean any excess mortar. Next, wet the space with a bit of water and apply fresh mortar. Press the flashing back down but don't push too hard and wait for the mortar to harden. To complete the seal, apply caulk where the flashing meets mortar.
Keep Your Roof in Good Shape
The key to keeping your roof in good shape is to address the problem as soon as you spot them. It's also wise to admit when the damage can't be patched up by DIY roofing repair. In this case, Roofing Repair Plus would be happy to step in and help. Although DIY solutions are handy with small damages, nothing beats the work and care of your handy repair contractor.